Hello Parents!
LAPA's annual Summer Camp is back and packed with lots of fun, interactive and engaging artistic and environmental activities.
Your child will develop their skills in Music, Drama, Dance, Fine Art, Handcrafts, Yoga, Cooking, Martial Arts, and Fitness, and explore ways to save our planet through environmental activities and planting.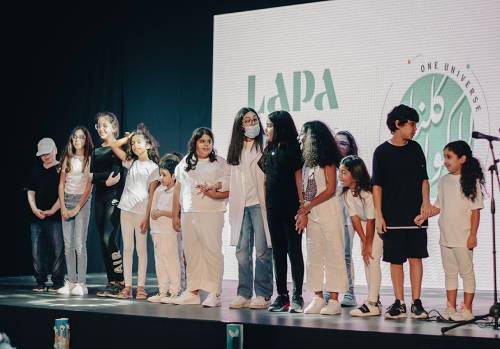 Program Details:
Age: 5-13
Duration: July 3 – August 3
(Note: 3 days Eid Al-Adha are off)
Follow these steps to give your child a summer to remember:


Step 1
Choose either the: Morning shift from 9:00 AM
Or Evening shift from 5:00 PM
Step 2
Contact us at 94009518 if you have more than one child, and we'd be happy to offer a 15% discount to your second child.
Step 3
Fill our registration forms and inform your child that Summer 2022 is on!
Step 4
Attend the ending ceremony and cheer for your children.
Sign up to Our Newsletter
To get the latest on LAPA's
news, events , classes and workshops